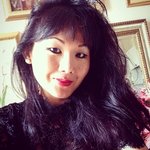 Vinita Chandra
Welcome to my gallery shop, where I can share my passion for art!
I love painting in watercolour and hope you'll find something beautiful to brighten your room. Most of my inspiration comes from the love of flowers, jewellery, fashion, beauty, yoga & meditation - purity of mind, transformation and your true potential. I feel a true commitment to inspire you to live with beauty and love.
10% of all my art sales is donated to a Buddhist charity - NKT Temples Project, in which I am helping and supporting building beautiful temples around the world creating causes towards world peace. If you would like to commission me for a bespoke piece of art - please email at: vinitrachandra@gmail.com or send a direct message through Instagram / Twitter:
https://www.instagram.com/vinitachandraart/ https://twitter.com/vinitahchandra?lang=en
I look forward to connecting with you!
Read more