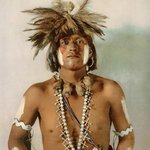 Vintage Archives
Fine art collectors, Attics explorers, we spend most of our time practicing photographic archeology, digging in our gigantic stack of vintage prints. Because we own the original vintage prints for each of our illustration available, we can offer the best numerisation quality, details and colors as close as possible from the original photography. For any request : friendly-team@vintage-archives.com Vintage Archives joined Society6 on January 5, 2014
More
Fine art collectors, Attics explorers, we spend most of our time practicing photographic archeology, digging in our gigantic stack of vintage prints.
Because we own the original vintage prints for each of our illustration available, we can offer the best numerisation quality, details and colors as close as possible from the original photography.
For any request : friendly-team@vintage-archives.com
Vintage Archives joined Society6 on January 5, 2014.