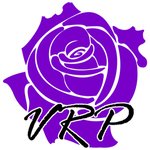 VioletRosePetals
My name is Katie, and I am a photographer, painter, jewelry maker, digital artist, and sometimes even writer, and I also love to sing and bake. I can't live without being creative in some way or another, which is probably why I've branched out the way I have. If I had more time, I'd branch out even more, into candle making, sewing (plushies, quilts, clothing, you name it!), weaving, ceramics, silver smithing and other metal work, knitting, glass work, anything I could get my hands on really! I have another store where I sell my jewelry and originals of my paintings, and that is right here: http://www.artfire.com/ext/shop/studio/VioletRosePetals I have not yet gotten to the point of supporting myself with my art. I hope to do that one day, but for now I have a day job and just do as much art as possible in between that and my own family and church commitments. As much as I love my art, my family comes first, and that means spending 6-8 hours a day at a boring but easy job, then coming home to make dinner, clean, and play games, read books, or watch movies with my boyfriend, my step-daughter, and my step-son. Fortunately I have a wonderful man who comes home from his own job and helps with the cooking and the cleaning much of the time, so I usually find at least an hour or two a day to be artsy, and the kids sometimes take an interest and watch as well. Art has actually become a wonderful bonding tool for my step-daughter and me, and we enjoy making earrings together, going on photography walks, baking cookies, and doodling together. Hopefully her love of art and creativity will continue to grow, and she'll have all the advantages that I didn't to hone her skills and boost her confidence. Maybe one day soon I'll be posting a link to her own Society6 account! She has told me recently that she wants to be a cake decorator (she's been watching a lot of Cake Boss and is completely hooked), and I will do everything I can to support her in that! I guess to sum myself up, I love my family, I love my art, and I focus on what I love as often as possible! VioletRosePetals joined Society6 on May 13, 2013
More
My name is Katie, and I am a photographer, painter, jewelry maker, digital artist, and sometimes even writer, and I also love to sing and bake. I can't live without being creative in some way or another, which is probably why I've branched out the way I have. If I had more time, I'd branch out even more, into candle making, sewing (plushies, quilts, clothing, you name it!), weaving, ceramics, silver smithing and other metal work, knitting, glass work, anything I could get my hands on really! I have another store where I sell my jewelry and originals of my paintings, and that is right here: http://www.artfire.com/ext/shop/studio/VioletRosePetals
I have not yet gotten to the point of supporting myself with my art. I hope to do that one day, but for now I have a day job and just do as much art as possible in between that and my own family and church commitments. As much as I love my art, my family comes first, and that means spending 6-8 hours a day at a boring but easy job, then coming home to make dinner, clean, and play games, read books, or watch movies with my boyfriend, my step-daughter, and my step-son. Fortunately I have a wonderful man who comes home from his own job and helps with the cooking and the cleaning much of the time, so I usually find at least an hour or two a day to be artsy, and the kids sometimes take an interest and watch as well.
Art has actually become a wonderful bonding tool for my step-daughter and me, and we enjoy making earrings together, going on photography walks, baking cookies, and doodling together. Hopefully her love of art and creativity will continue to grow, and she'll have all the advantages that I didn't to hone her skills and boost her confidence. Maybe one day soon I'll be posting a link to her own Society6 account! She has told me recently that she wants to be a cake decorator (she's been watching a lot of Cake Boss and is completely hooked), and I will do everything I can to support her in that!
I guess to sum myself up, I love my family, I love my art, and I focus on what I love as often as possible!
VioletRosePetals joined Society6 on May 13, 2013.