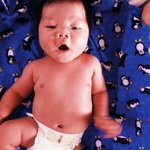 Vita Cafe
Hello loves, my name is Becca. I'm a stay at home mom who's working towards her business degree and does graphics in the background as a hobby. Placing my designs and work online is just a small way of helping my family out. Welcome to Vita, where my creativity meets medium. Vita Cafe joined Society6 on February 14, 2014
More
Hello loves, my name is Becca. I'm a stay at home mom who's working towards her business degree and does graphics in the background as a hobby. Placing my designs and work online is just a small way of helping my family out.
Welcome to Vita, where my creativity meets medium.
Vita Cafe joined Society6 on February 14, 2014.
Vita Cafe's Store
14 results
Filter