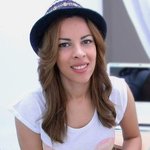 VMDolphin
Hi I'm Vanessa-May Dolphin, a 3D Generalist & Graphic Designer. I create graphics for film, businesses and bloggers. Based in Ayr and Glasgow in Scotland. Graduated at Swansea Metropolitan University in Wales. My work seems to lean closely towards the mythical, fabled, story telling, pop culture and fashion. I drink lots of green tea from a white bone china cup, love anything that is rainbow because I can never decide on a favorite colour and want to travel lot more. Feel free to visit my website if you like to get in touch for commissions or chat about my work thank you :D ↴ www.vmdolphin.co.uk https://twitter.com/vmdolphin https://www.instagram.com/vmdolphin https://www.etsy.com/uk/shop/vmdolphin VMDolphin joined Society6 on May 18, 2016
More
Hi
I'm Vanessa-May Dolphin, a 3D Generalist & Graphic Designer. I create graphics for film, businesses and bloggers. Based in Ayr and Glasgow in Scotland.
Graduated at Swansea Metropolitan University in Wales. My work seems to lean closely towards the mythical, fabled, story telling, pop culture and fashion.
I drink lots of green tea from a white bone china cup, love anything that is rainbow because I can never decide on a favorite colour and want to travel lot more.
Feel free to visit my website if you like to get in touch for commissions or chat about my work thank you :D ↴
www.vmdolphin.co.uk
https://twitter.com/vmdolphin
https://www.instagram.com/vmdolphin
https://www.etsy.com/uk/shop/vmdolphin
VMDolphin joined Society6 on May 18, 2016.