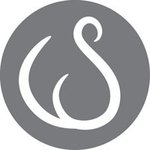 Vanessa Samuel
A recent Design graduate, I am a highly passionate designer who aims to cross disciplines through developing an expansive knowledge of software and techniques. With interests in environmental awareness, literature and film, I use these to develop innovative design solutions in a variety of fields. Feel free to have a look and get in touch. Vanessa Samuel joined Society6 on September 8, 2013
More
A recent Design graduate, I am a highly passionate designer who aims to cross disciplines through developing an expansive knowledge of software and techniques.
With interests in environmental awareness, literature and film, I use these to develop innovative design solutions in a variety of fields. Feel free to have a look and get in touch.
Vanessa Samuel joined Society6 on September 8, 2013.
Vanessa Samuel's Store
16 results
Filter