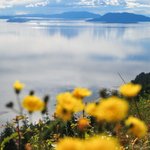 Wander Free Photography
Photography for the wild at heart, those with wanderlust in their souls and a deep appreciation for the beauty of our mother earth. From the desert plains to the mountain tops to the open sea, there's something for everyone in Wander Free Photography. Wander Free Photography joined Society6 on January 13, 2017
More
Photography for the wild at heart, those with wanderlust in their souls and a deep appreciation for the beauty of our mother earth.
From the desert plains to the mountain tops to the open sea, there's something for everyone in Wander Free Photography.
Wander Free Photography joined Society6 on January 13, 2017.
Wander Free Photography's Store
75 results
Filter