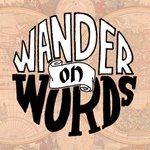 Wander On Words
My name is Colleen Casey, and I welcome you to Wander on Words! I am an artist currently based out of Killington, Vermont. With a background in photography and travel, I like to think I've gained a unique perspective of the world and a feel for design. I started doodling on stock lists while working in Yellowstone National Park, and I've since transformed this haphazard hobby into a full-fledged passion! I graduated from the University of Illinois in 2012 with a Bachelor's degree in Fine Art Photography. I absolutely adore the outdoors and my photography and hand lettering reflect that. Throughout my explorations, I've photographed beautiful wildlife and incredibly unique landscapes of the world. I took a typography class in college that planted in me a seed of appreciation for hand lettering. I started simply by digitizing my hand lettering and applying it to my photography in the form of signs and art pieces. Realizing that I wanted to offer something a little more practical, I had the revelation to create cards from my work. Cards have the power to inspire, thank, congratulate, brighten, or sympathize. My words and art can help them do so! Hailing from Lisle Illinois, I have since moved around to Gardiner, Montana, Breckenridge, Colorado, and Killington, Vermont. I am currently a Graphic Designer for Boss Office Works in Killington where I use my creativity to help small businesses flourish. In my spare time, I can be found exploring the Northeast by hiking, backpacking, snowboarding, skinning, photographing, camping, kayaking, snowshoeing and generally getting dirty. I hope to be able to inspire others to keep the wanderlust alive with my art and my cards. Keep loving nature and remember to Wander On! Wander On Words joined Society6 on February 23, 2016
More
My name is Colleen Casey, and I welcome you to Wander on Words!
I am an artist currently based out of Killington, Vermont. With a background in photography and travel, I like to think I've gained a unique perspective of the world and a feel for design. I started doodling on stock lists while working in Yellowstone National Park, and I've since transformed this haphazard hobby into a full-fledged passion!
I graduated from the University of Illinois in 2012 with a Bachelor's degree in Fine Art Photography. I absolutely adore the outdoors and my photography and hand lettering reflect that. Throughout my explorations, I've photographed beautiful wildlife and incredibly unique landscapes of the world. I took a typography class in college that planted in me a seed of appreciation for hand lettering.
I started simply by digitizing my hand lettering and applying it to my photography in the form of signs and art pieces. Realizing that I wanted to offer something a little more practical, I had the revelation to create cards from my work. Cards have the power to inspire, thank, congratulate, brighten, or sympathize. My words and art can help them do so!
Hailing from Lisle Illinois, I have since moved around to Gardiner, Montana, Breckenridge, Colorado, and Killington, Vermont. I am currently a Graphic Designer for Boss Office Works in Killington where I use my creativity to help small businesses flourish.
In my spare time, I can be found exploring the Northeast by hiking, backpacking, snowboarding, skinning, photographing, camping, kayaking, snowshoeing and generally getting dirty.
I hope to be able to inspire others to keep the wanderlust alive with my art and my cards. Keep loving nature and remember to Wander On!
Wander On Words joined Society6 on February 23, 2016.