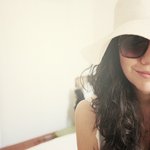 Warm Pears
I'm Gina, a photographer living in Los Angeles, California. My gallery consists of photographs taken around Italy. I journeyed there in Spring of '09 and it was love at first sight. I spent that Spring in Florence; watching sunsets over the Arno River, bike rides over cobblestone streets, and listening to the sounds of church bells every afternoon. My Summer was spent in Tuscany by the sea, where I sunbathed, ate lots of delicious seafood and got stung by jellyfish in the Mediterranean. I then settled in Rome for a year. Some of the best memories of my life, so far, have taken place in this Eternal City. It has this raw, dirty charm you have to love before you can fully appreciate it's magic.
I had thousands of photographs to go through for this gallery. I hand-selected more than 70 images (some of which are not uploaded yet). The photographs in the gallery are not only pretty things I saw during my travels, but also glimpses into what brought me back to life. Each of them holding a dear meaning to me. It's a pleasure for me to share the images and my hope is to bring light, beauty, and a little warmth to those who wish to purchase them.
Since moving back to California, I have continued to follow my passions and put in lots of hard work to achieve the career I enjoy today, never taking for granted the gift of being able to have a livelihood that allows me to create from love.
If you enjoy any of the prints here in my gallery and have any questions about different sizes, locations, displays for your space or you simply want to say hello and share your own experiences about Italy...
Please don't hesitate to contact me - gg@warmpears.com
xx
YOU CAN ALSO FIND ME: website | www.warmpears.com instagram | warmpears facebook | http://www.facebook.com/warmpears
Read more
Warm Pears 's Store
Filter
434d8153-e52a-44c9-9a48-ca2a65ecfcee

Popular

575dc746-7d89-4be7-ae5f-643c2330f1cf

All