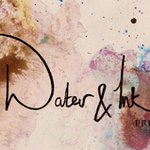 waterandinkprints
Water & Ink is a small business selling various artworks produced by myself, Elizabeth Helen. I also accept commissions and offer freelance work. I Studied Art and Design in the Manchester area through my teens admiring the works of Fashion Illustrators; David Downton, René Gruau and Art Nouveau artist Alphonse Mucha, while my love for theater and film grew. Turning 20 I moved to Nottingham to begin my study in Costume Design and Making at Nottingham Trent. This is where my drawing started to take its true form. After leaving university I was seeking work in Costume Design, volunteering in small productions, while on the side I carried on drawing for my own enjoyment. After exhibiting my work at Oxford International Art Fair in February 2015, showing my work to the public for the first time I gained more confidence within myself to carry on with my art and to develop my Illustrative style. Webite: ehelen.wix.com/waterandinkprints waterandinkprints joined Society6 on July 15, 2015
More
Water & Ink is a small business selling various artworks produced by myself, Elizabeth Helen. I also accept commissions and offer freelance work.
I Studied Art and Design in the Manchester area through my teens admiring the works of Fashion Illustrators; David Downton, René Gruau and Art Nouveau artist Alphonse Mucha, while my love for theater and film grew.
Turning 20 I moved to Nottingham to begin my study in Costume Design and Making at Nottingham Trent. This is where my drawing started to take its true form. After leaving university I was seeking work in Costume Design, volunteering in small productions, while on the side I carried on drawing for my own enjoyment.
After exhibiting my work at Oxford International Art Fair in February 2015, showing my work to the public for the first time I gained more confidence within myself to carry on with my art and to develop my Illustrative style.
Webite: ehelen.wix.com/waterandinkprints
waterandinkprints joined Society6 on July 15, 2015.