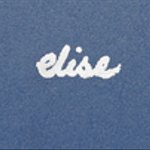 The Joyful Plant
Hi there! I'm Elise Watness, the woman behind The Joyful Plant: Info Art & Botanical Design. I help to operate a garden center and a small farm with my horticulturist husband, and I am a Montessori teacher. I love family farming, doing yoga, and painting with my toddler. The Joyful Plant joined Society6 on October 5, 2009
More
Hi there! I'm Elise Watness, the woman behind The Joyful Plant: Info Art & Botanical Design.
I help to operate a garden center and a small farm with my horticulturist husband, and I am a Montessori teacher. I love family farming, doing yoga, and painting with my toddler.
The Joyful Plant joined Society6 on October 5, 2009.