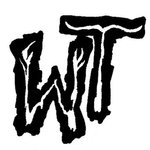 Wayne Tully
Horror Artist and Illustrator from Hull in the UK. Went to College and studied Art at a GNVQ level before realizing that the college education system didn't really want to teach you anything remotely useful such as proper art techniques, so I left and have been self taught as an Artist ever since, still learning and trying to gain my confidence more in horror illustration mainly. I do horror commissions also and you can contact me on my facebook http://www.facebook.com/waynetully1 or through my Instagram - http://www.instagram.com/waynetully Also Subscribe to my YouTube channel for daily art vlogs and other art videos - http://www.youtube.com/WayneTully1 Wayne Tully joined Society6 on August 5, 2014
More
Horror Artist and Illustrator from Hull in the UK. Went to College and studied Art at a GNVQ level before realizing that the college education system didn't really want to teach you anything remotely useful such as proper art techniques, so I left and have been self taught as an Artist ever since, still learning and trying to gain my confidence more in horror illustration mainly.
I do horror commissions also and you can contact me on my facebook http://www.facebook.com/waynetully1 or through my Instagram - http://www.instagram.com/waynetully
Also Subscribe to my YouTube channel for daily art vlogs and other art videos - http://www.youtube.com/WayneTully1
Wayne Tully joined Society6 on August 5, 2014.