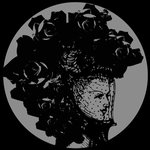 Wayward Broad Studio
Wayward Broad Studio is a one-woman renegade art studio fueled by a sincere love and passion for creative expression. Feminist multi-media artist/illustrator Heidi Phelps combines traditional artistic techniques with digital manipulation to create femme-forward posters and fine art prints that communicate a sense of passion, mystery, strength and wisdom. Visit Wayward Broad Studio at www.waywardbroadstudio.com Wayward Broad Studio joined Society6 on February 5, 2013
More
Wayward Broad Studio is a one-woman renegade art studio fueled by a sincere love and passion for creative expression. Feminist multi-media artist/illustrator Heidi Phelps combines traditional artistic techniques with digital manipulation to create femme-forward posters and fine art prints that communicate a sense of passion, mystery, strength and wisdom.
Visit Wayward Broad Studio at www.waywardbroadstudio.com
Wayward Broad Studio joined Society6 on February 5, 2013.
Wayward Broad Studio's Store
112 results
Filter