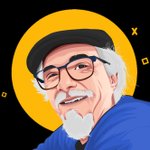 w c allen's studio
I started painting back in the 1960s, but really started taking it seriously in Art Classes at good old Elmhurst College.
That was the first time someone (my painting prof) asked me, "Can't you see the colours in the shadows?"
Given the amount of recreational substances he and the rest of us were taking back then, I guessed he was tripping.
Then, I began to see it.
Some years passed as I focussed on photography, opening a studio in a suburb of Chicago, doing model photos, figure studies, and ad work.
After moving to Canada in '75, I of course opened a studio, and kept doing photos.
Time has passed, and that question about "colour in the shadows" finally made perfect sense in the early "aughts." It's become my painting focus since then.
And as always, I'm taking photos, but mostly to serve my voracious appetite for making paintings.
Please, enjoy!
Read more
w c allen's studio's Store
Filter