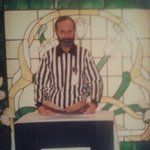 The Walter Day Collection
The Walter Day Collection of images. No one in history is in a better position to bring all of the video game players and their stories together to share with the world. From the golden age of the arcade straight through until today, Walter Day was there. Now the images that Walter uses for his Video Game History Trading Card Project are available here; for poster-sized prints, on greeting cards, and more. All proceeds to your purchase will go to the Trading Card Project and to help Walter keep the history and spirit of the arcade alive for future generations to enjoy. The Walter Day Collection joined Society6 on September 2, 2014
More
The Walter Day Collection of images. No one in history is in a better position to bring all of the video game players and their stories together to share with the world. From the golden age of the arcade straight through until today, Walter Day was there.
Now the images that Walter uses for his Video Game History Trading Card Project are available here; for poster-sized prints, on greeting cards, and more. All proceeds to your purchase will go to the Trading Card Project and to help Walter keep the history and spirit of the arcade alive for future generations to enjoy.
The Walter Day Collection joined Society6 on September 2, 2014.