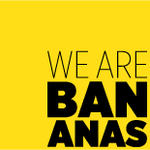 we are bananas
'we are bananas', that is an ecclectic and peculiar group of artists, thinkers, time wasters of sorts, with very different background and tastes. we share, among other things, our place of residence, that is castelldefels, a lost town in barcelona (spain). we hope to share our filias, phobias, random thoughts, with all of you and, hopefully, you will like what we find truly fascinating or ironically fascinating! eat and be bananas! http://www.aleteodesign.com we are bananas joined Society6 on August 25, 2014
More
'we are bananas', that is an ecclectic and peculiar group of artists, thinkers, time wasters of sorts, with very different background and tastes. we share, among other things, our place of residence, that is castelldefels, a lost town in barcelona (spain).
we hope to share our filias, phobias, random thoughts, with all of you and, hopefully, you will like what we find truly fascinating or ironically fascinating!
eat and be bananas!
http://www.aleteodesign.com
we are bananas joined Society6 on August 25, 2014.