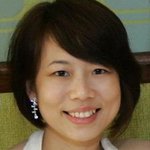 Yann Yong
Hello everyone, a very warm welcome to you for visiting my shop! My name is Yann. Nice meeting you here! I love to draw since I was a child. Life is precious. Every little thing in life is fabulous and unique, they always inspired, amazed me and makes me feeling good. I see beauty all around me, whether is a thing, a person, an animal, a flower or plants, and many many more. I give thanks to everyone of them. I am so excited and happy that able to share with you my photography and artworks here. I hope the moment of my arts or the moment that I captured can inspire, amaze you and makes you feeling good too. Our Shops:- 1) Yann Handmade Design Gifts Shop: http://yannhandmadedesign.storenvy.com/ 2) My Lens My World - Arts & Photography Gallery https://MyLensMyWorld.etsy.com Our Social Media Pages: 1) Facebook: https://www.facebook.com/yannhandmadedesign 2) Pinterest: https://www.pinterest.com/yannhandmade/ 3) Google+: https://plus.google.com/u/0/b/115124936902424706842/115124936902424706842/about 4) Thumblr: https://yannhandmadedesign.tumblr.com/ 5) Instagram https://instagram.com/yannhandmade/ Thank you for dropping by and for your support. May you continue to give me your support! Love & Hug, Yann Yann Yong joined Society6 on June 21, 2015
More
Hello everyone, a very warm welcome to you for visiting my shop!
My name is Yann. Nice meeting you here!
I love to draw since I was a child.
Life is precious. Every little thing in life is fabulous and unique, they always inspired, amazed me and makes me feeling good. I see beauty all around me, whether is a thing, a person, an animal, a flower or plants, and many many more. I give thanks to everyone of them.
I am so excited and happy that able to share with you my photography and artworks here. I hope the moment of my arts or the moment that I captured can inspire, amaze you and makes you feeling good too.
Our Shops:-
Yann Handmade Design Gifts Shop: http://yannhandmadedesign.storenvy.com/

My Lens My World - Arts & Photography Gallery https://MyLensMyWorld.etsy.com
Our Social Media Pages:
Facebook: https://www.facebook.com/yannhandmadedesign

Pinterest: https://www.pinterest.com/yannhandmade/

Google+: https://plus.google.com/u/0/b/115124936902424706842/115124936902424706842/about

Thumblr: https://yannhandmadedesign.tumblr.com/

Instagram https://instagram.com/yannhandmade/
Thank you for dropping by and for your support. May you continue to give me your support!
Love & Hug, Yann
Yann Yong joined Society6 on June 21, 2015.