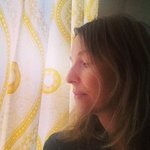 Wendy Walker
In my work, I am trying to capture, and on some level make tangible, those rare transcendent moments when I feel purely present. I find that these moments are often inspired by a strong sense of place, and objects from the natural world which hold a personal meaning. B.F.A., Studio Art, Louisiana Tech University Wendy Walker is a fine artist who spent several years as a muralist and decorative painter. Her art has been featured on album covers. Curator Laura DeVille has described her work as "Delicately dramatic." Wendy Walker joined Society6 on January 17, 2015
More
In my work, I am trying to capture, and on some level make tangible, those rare transcendent moments when I feel purely present. I find that these moments are often inspired by a strong sense of place, and objects from the natural world which hold a personal meaning.
B.F.A., Studio Art, Louisiana Tech University Wendy Walker is a fine artist who spent several years as a muralist and decorative painter. Her art has been featured on album covers. Curator Laura DeVille has described her work as "Delicately dramatic."
Wendy Walker joined Society6 on January 17, 2015.
Wendy Walker's Store
45 results
Filter