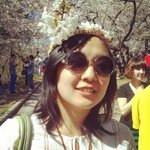 Wendy Ding: Illustration
Wendy Ding is an illustrator based in Toronto, Canada. Her specialty is digital illustration with Adobe Illustrator and Photoshop. She holds a BAA: Illustration degree from Sheridan Institute. Born in China, Wendy was no stranger to whimsical cartoons, stickers and endless picture books growing up. A brief stay in the UK just before her teens introduced her to Barbie and the western world. Her inspiration comes from music, fashion, pin-up girls, and food to name a few. 80's and late 90's pop music (boybands, anyone?) will always have a special place in her heart. Some of Wendy's idols are Josephine Baker, Cyd Charisse and Michael Jackson. More: http://www.wendyding.com http://www.twitter.com/wendyding http://www.facebook.com/wendydingillustration Wendy Ding: Illustration joined Society6 on July 9, 2009
More
Wendy Ding is an illustrator based in Toronto, Canada. Her specialty is digital illustration with Adobe Illustrator and Photoshop. She holds a BAA: Illustration degree from Sheridan Institute.
Born in China, Wendy was no stranger to whimsical cartoons, stickers and endless picture books growing up. A brief stay in the UK just before her teens introduced her to Barbie and the western world. Her inspiration comes from music, fashion, pin-up girls, and food to name a few. 80's and late 90's pop music (boybands, anyone?) will always have a special place in her heart. Some of Wendy's idols are Josephine Baker, Cyd Charisse and Michael Jackson.
More: http://www.wendyding.com http://www.twitter.com/wendyding http://www.facebook.com/wendydingillustration
Wendy Ding: Illustration joined Society6 on July 9, 2009.
Mgmt Hey_Pillow by Wendy Ding: Illustration
80 results
Filter