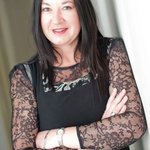 Wendy Manzo
Wendy Manzo is an expressionist artist working in abstracts. Based in Sydney and the Gold Coast, Australia, Wendy is a speed-painter, performing art live all around the world. Wendy facilitates the Prophetic Art Australia group and also runs workshops to release people into their gift of creativity. See Wendy Manzo on YouTube and Colour In Your Life, and connect on Facebook. Wendy accepts commissions. Wendy says "My painting is praise unto God and praise changes atmospheres. My desire is to see atmospheres change wherever my art hangs. I live to show the Father's heart through my work." Wendy is painting and exhibiting globally in Sydney; Parliament House, Canberra; New York; San Francisco; Indonesia; and New Zealand. Wendy also accepts commissions. Wendy Manzo joined Society6 on October 25, 2012
More
Wendy Manzo is an expressionist artist working in abstracts. Based in Sydney and the Gold Coast, Australia, Wendy is a speed-painter, performing art live all around the world. Wendy facilitates the Prophetic Art Australia group and also runs workshops to release people into their gift of creativity. See Wendy Manzo on YouTube and Colour In Your Life, and connect on Facebook. Wendy accepts commissions.
Wendy says "My painting is praise unto God and praise changes atmospheres. My desire is to see atmospheres change wherever my art hangs. I live to show the Father's heart through my work."
Wendy is painting and exhibiting globally in Sydney; Parliament House, Canberra; New York; San Francisco; Indonesia; and New Zealand. Wendy also accepts commissions.
Wendy Manzo joined Society6 on October 25, 2012.
Wendy Manzo's Store
15 results
Filter