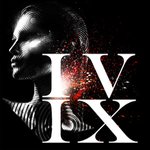 WERT159
I create under the name WERT159, Russian born, architecture graduate, graffiti artist. I have been painting for almost 7 years, starting as a tagger on the street of Vladivostok, Russia. My style has gone a long way from a one line characters to realistic portraits to an abstract merge of letter graffiti and character painting. Graffiti provided a prism to look through on life, it taught me things, it connected me with great people and the dynamics of graffiti society encourages me to progress and improve. I have a broad field of inspiration, portrait photography being in the center of it, therefore character painting is a dominant element in my artworks. I have created artworks in many cities in New Zealand, Russia and Europe. WERT159 joined Society6 on May 29, 2013
More
I create under the name WERT159, Russian born, architecture graduate, graffiti artist. I have been painting for almost 7 years, starting as a tagger on the street of Vladivostok, Russia. My style has gone a long way from a one line characters to realistic portraits to an abstract merge of letter graffiti and character painting. Graffiti provided a prism to look through on life, it taught me things, it connected me with great people and the dynamics of graffiti society encourages me to progress and improve.
 
I have a broad field of inspiration, portrait photography being in the center of it, therefore character painting is a dominant element in my artworks. I have created artworks in many cities in New Zealand, Russia and Europe.

WERT159 joined Society6 on May 29, 2013.