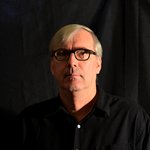 David Hohmann
Westwood Prints sells the art and photography of David Hohmann. David studied architecture, photography and visual arts at Cal Poly San Luis Obispo, University of Copenhagen and Cornell. David also does fine woodworking selling his products online and at fine art fairs. You can follow David online at www.westwoodworking.com and on Facebook at his Westwood Woodworking page. David Hohmann joined Society6 on June 11, 2015
More
Westwood Prints sells the art and photography of David Hohmann. David studied architecture, photography and visual arts at Cal Poly San Luis Obispo, University of Copenhagen and Cornell. David also does fine woodworking selling his products online and at fine art fairs.
You can follow David online at www.westwoodworking.com and on Facebook at his Westwood Woodworking page.
David Hohmann joined Society6 on June 11, 2015.