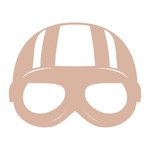 We Want Adventure
We Want Adventure is a project by Pieter and Mandy. In early 2014 we quit our jobs and left our home in the Netherlands for a life of adventure and new opportunities. We bought two motorcycles and went on a road trip to Mongolia. We crossed 16 countries in three months. We called this photography project We Want Adventure. It was an amazing adventure and also the start of a new life for us. We didn't go back to our old lives in the Netherlands after completing our road trip to Mongolia. No, this road trip would mark the beginning of a new life: the life abroad that we had been dreaming of for a long time.
No big house with football field-sized lawn for us. We want to add a new layer of meaning to our work through We Want Adventure. We want to see new countries, different cultures and people. We want to capture life at its most beautiful and share this view with a large audience. Furthermore, we want our project to make a positive impact. Social projects motivate us. We want to help those in need, be it in developing or developed countries.
We Want Adventure is not a one-time project or a simple holiday. It's about taking on new challenges and experiencing new adventures, while capturing those experiences through the lens and showing them to the world. Our goal is to take travelling to the next level.
In our shop you can by designs and prints from our adventure. All pictures are made by us and the designs are a collaboration with Yumemi Design.
Read more