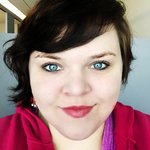 Whatcha-McCall-it
Welcome to Whatcha-McCall-it's Society6 Shop! I'm McCall! I am an art addict and lover of all things creative. I love bringing in my creativity and color obsession and doodle brain vomit into all the pieces I create. You can also find me here: >>>http://www.whatcha-mccall-it.com/ >>>https://www.pinterest.com/mcca11 >>>https://instagram.com/whatcha.mccall.it Whatcha-McCall-it joined Society6 on August 17, 2014
More
Welcome to Whatcha-McCall-it's Society6 Shop! I'm McCall! I am an art addict and lover of all things creative. I love bringing in my creativity and color obsession and doodle brain vomit into all the pieces I create.
You can also find me here:
http://www.whatcha-mccall-it.com/ https://www.pinterest.com/mcca11 https://instagram.com/whatcha.mccall.it
Whatcha-McCall-it joined Society6 on August 17, 2014.