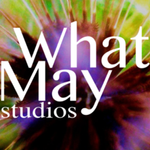 WhatMayStudio
Based in Richmond, Virginia, What May Studios was started in 2016 by a group of local designers who were searching for a way to share their designs with the world. At first, we would make designs just to express the ideas rattling around in our heads, whether it was a funny phrase, an inspiring quote, or just a cool arrangement of abstract shapes and colors that we found interesting. After a while, people started noticing our little creations, so we decided to take things a step further by printing them on shirts, which provided the perfect outlet for others to enjoy our work. We design everything from our studio in Richmond, Virginia, but our shirts ship to customers all over the world. The best way to reach us is by shooting a quick note to WhatMayStudios@gmail.com, and we promise to respond as soon as possible. All of our shirts are backed by a 100% money back guarantee. If you are not 100% satisfied with your purchase, email us immediately and we will do whatever it takes to get you a replacement or refund. Please see our full return policy for details. WhatMayStudio joined Society6 on October 11, 2016
More
Based in Richmond, Virginia, What May Studios was started in 2016 by a group of local designers who were searching for a way to share their designs with the world. At first, we would make designs just to express the ideas rattling around in our heads, whether it was a funny phrase, an inspiring quote, or just a cool arrangement of abstract shapes and colors that we found interesting. After a while, people started noticing our little creations, so we decided to take things a step further by printing them on shirts, which provided the perfect outlet for others to enjoy our work.
We design everything from our studio in Richmond, Virginia, but our shirts ship to customers all over the world. The best way to reach us is by shooting a quick note to WhatMayStudios@gmail.com, and we promise to respond as soon as possible. All of our shirts are backed by a 100% money back guarantee. If you are not 100% satisfied with your purchase, email us immediately and we will do whatever it takes to get you a replacement or refund. Please see our full return policy for details.
WhatMayStudio joined Society6 on October 11, 2016.