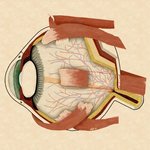 When Ed jogs
I'm an aspiring artist with quite a broad range of art-styles. Both realistic and surrealistic, with a hint of cynicism. Art is a way of exploring the world for me, to handle ass-hats and to contemplate my views. Feel free to further contact me at: Evydejong@live.nl or view older works of mine at: Evydosomeart.tumblr.com Have a nice day. When Ed jogs joined Society6 on June 2, 2015
More
I'm an aspiring artist with quite a broad range of art-styles. Both realistic and surrealistic, with a hint of cynicism. Art is a way of exploring the world for me, to handle ass-hats and to contemplate my views.
Feel free to further contact me at: Evydejong@live.nl or view older works of mine at: Evydosomeart.tumblr.com
Have a nice day.
When Ed jogs joined Society6 on June 2, 2015.