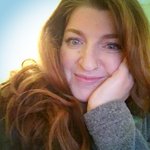 Whiskey-Dog Studio
Thank you for stopping by my profile, and checking out my shop, Whiskey-Dog Studio! All artwork is my own. I hope you find a piece that speaks to you! Keep in Touch! If you like my work, please connect with me on Instagram, Facebook, Pinterest, and Tumblr! instagram.com/whiskeydog_studio facebook.com/WhiskeyDogStudio pinterest.com/crystalswhiskey/whiskey-dog-studio/ whiskey-dog.tumblr.com/ For smaller sizes and custom pieces, please visit my Etsy store at whiskeydogstudio.etsy.com. Whiskey-Dog Studio joined Society6 on January 13, 2017
More
Thank you for stopping by my profile, and checking out my shop, Whiskey-Dog Studio! All artwork is my own. I hope you find a piece that speaks to you!
Keep in Touch! If you like my work, please connect with me on Instagram, Facebook, Pinterest, and Tumblr! instagram.com/whiskeydog_studio facebook.com/WhiskeyDogStudio pinterest.com/crystalswhiskey/whiskey-dog-studio/ whiskey-dog.tumblr.com/
For smaller sizes and custom pieces, please visit my Etsy store at whiskeydogstudio.etsy.com.
Whiskey-Dog Studio joined Society6 on January 13, 2017.