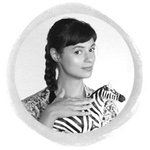 whistle & work
Whistle + Work is a father-daughter online shop. Una, a freelance art director, artist and travel blogger. She works on a wide variety of projects from magazine design to paper craft and everything in between. Visit our own store for more items: http://whisleandwork.ca Father Aleks has spent his career working in architecture, design, urban analysis and illustration—also wearing many hats throughout his working life (sometimes even a beret). We came together to form Whistle + Work in order to collaboratively create affordable and sustainable art. All our items are designed and hand-crafted in our small, but sunny studio. We love custom orders and commissions. whistle & work joined Society6 on October 1, 2014
More
Whistle + Work is a father-daughter online shop. Una, a freelance art director, artist and travel blogger. She works on a wide variety of projects from magazine design to paper craft and everything in between. Visit our own store for more items: http://whisleandwork.ca
Father Aleks has spent his career working in architecture, design, urban analysis and illustration—also wearing many hats throughout his working life (sometimes even a beret). We came together to form Whistle + Work in order to collaboratively create affordable and sustainable art.
All our items are designed and hand-crafted in our small, but sunny studio. We love custom orders and commissions.
whistle & work joined Society6 on October 1, 2014.