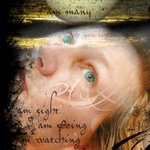 melanie j cook
Multi media artist and website junkie. That's what my business cards say - but it doesn't mean that I design media-rich websites. What it does mean is I use all kinds of everything in my art. My definition of art is very broad - The earth is a canvas. Go create.
I love to create. I see my whole life as a canvas, and I'm always seeing things I want to make.
I take countless photos, and post a huge number to my flickr photostream. Photography is one of the many media I love. When I show you a photo it is my goal for you to know what I felt when I took it. I want you to taste the lemons in the pie, feel the beauty of a tree, or the love of a small child. I want you to be awed by the blueness of the sky, or feel goosebumps on your skin because of the clear chill of a winters morning. I want your thirst to be quenched by my icy wet glass, and your skin to feel caressed by the water in my swimming pool - even though it's freezing winter where you are and hot summer where I am. An eye may be the window to the soul; I think photographs are the windows to mine. That's my soul, out there, in pixels. I love what I see and I love to share it.
What I've described in that paragraph is true of all of my art. I want you to feel what I feel, see what I see, and to share the joy I felt as I created it, my joy as I woke up and looked out at the world.
+++++++++++++++++++++++++++++++++++ If you're interested in licensing any of my designs for tattoos, linen, household goods etc, please contact me and we can negotiate an appropriate fee. +++++++++++++++++++++++++++++++++++
Read more
melanie j cook's Store
Filter