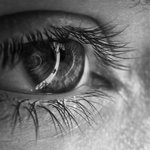 WickedIllusion
Self-taught hobby artist & photographer. The shop features a bit of everything: traditional pencil drawings, photomanipulation, photography, digital painting, texture work... Shop my original drawings: https://www.etsy.com/shop/WickedIllusionART See "About" section of my FB Art Page https://www.facebook.com/WickedIllusion/ for links to my other print shops and social media if interested in following my work. WickedIllusion joined Society6 on June 9, 2011
More
Self-taught hobby artist & photographer. The shop features a bit of everything: traditional pencil drawings, photomanipulation, photography, digital painting, texture work...
Shop my original drawings: https://www.etsy.com/shop/WickedIllusionART
See "About" section of my FB Art Page https://www.facebook.com/WickedIllusion/ for links to my other print shops and social media if interested in following my work.
WickedIllusion joined Society6 on June 9, 2011.
Of Flowers_Phone Skin King: 104" x 88" by WickedIllusion
0 results
Filter