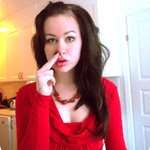 Widerstedt
Russian artist but born in Sweden located in Vienna. 22 years old. Can't live without art, sounds stupid but some like drugs and I like a wet brush. Mmm, exciting. Did some social experiments in Sweden who got really huge, lots of attention and are now living and earning my food by selling pieces I make. Sweden most googled person 2012, a cool thing to tell your grandchildren, maybe they like you more then. Dreams about everything but working 9-5. Scared about rutines, wants to be totally free in my life, even if I am shitty poor and lives on the street. Have a dog too, her name is Babushka and she is one crazy chihuahua. Widerstedt joined Society6 on January 16, 2013
More
Russian artist but born in Sweden located in Vienna. 22 years old. Can't live without art, sounds stupid but some like drugs and I like a wet brush. Mmm, exciting. Did some social experiments in Sweden who got really huge, lots of attention and are now living and earning my food by selling pieces I make. Sweden most googled person 2012, a cool thing to tell your grandchildren, maybe they like you more then.
Dreams about everything but working 9-5. Scared about rutines, wants to be totally free in my life, even if I am shitty poor and lives on the street. Have a dog too, her name is Babushka and she is one crazy chihuahua.
Widerstedt joined Society6 on January 16, 2013.
Widerstedt's Store
35 results
Filter