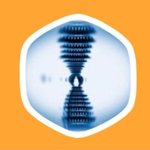 Wikibuda Store
Wikibuda is an independent graphic designer that lives in Monterrey, Mexico. He only offers unique designs. When a product is sold, it is immediately removed from the catalog, this allows the buyer to have exclusiveness over the design of the purchased product. If you wish to have total exclusiveness over the design, simply email me your receipt at wikibuda@gmail.com and I will gladly remove it from the store. Thanks. Wikibuda es un Diseñador Gráfico Independiente que radica en Monterrey, México. Solo ofrece diseños únicos. Cuando se vende un producto éste es eliminado inmediatamente del catálogo, de forma que el primer comprador tendrá la "exclusividad" de dicho diseño sobre el producto comprado. Si deseas tener la "exclusividad" del diseño completo, solo tienes que enviarme un mail a wikibuda@gmail.com adjuntando tu mail de compra y con gusto lo retiro de la tienda. Gracias. Wikibuda Store joined Society6 on April 30, 2016
More
Wikibuda is an independent graphic designer that lives in Monterrey, Mexico. He only offers unique designs.
When a product is sold, it is immediately removed from the catalog, this allows the buyer to have exclusiveness over the design of the purchased product. If you wish to have total exclusiveness over the design, simply email me your receipt at wikibuda@gmail.com and I will gladly remove it from the store.
Thanks.
Wikibuda es un Diseñador Gráfico Independiente que radica en Monterrey, México. Solo ofrece diseños únicos. Cuando se vende un producto éste es eliminado inmediatamente del catálogo, de forma que el primer comprador tendrá la "exclusividad" de dicho diseño sobre el producto comprado.
Si deseas tener la "exclusividad" del diseño completo, solo tienes que enviarme un mail a wikibuda@gmail.com adjuntando tu mail de compra y con gusto lo retiro de la tienda.
Gracias.
Wikibuda Store joined Society6 on April 30, 2016.