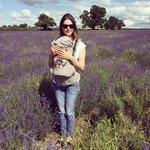 Wilder & Wren
Beth Kendall, wild petal forager + presser from Dorset, England. I make original, sustainable pressed wild flower fine art photography prints, art and design. I'm also mumma to mini-muse Wilder + sister to (Jenny) Wren - talented photographer and advisor. Email me at bethkendall1981@gmail.com. Find me on Instagram @wilderandwren Wilder & Wren joined Society6 on October 12, 2016
More
Beth Kendall, wild petal forager + presser from Dorset, England. I make original, sustainable pressed wild flower fine art photography prints, art and design. I'm also mumma to mini-muse Wilder + sister to (Jenny) Wren - talented photographer and advisor.
Email me at bethkendall1981@gmail.com. Find me on Instagram @wilderandwren
Wilder & Wren joined Society6 on October 12, 2016.