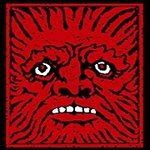 Wild Man Illustrations.com
I am an artist and illustrator working in a variety of different media including, but not restricted to sculpture, painting, cartoons collage and decoupage. You can see many examples of my artwork on my website, www.wildmanillustrations.com. I am also a photographer and specialize in a particular kind of conceptual street photography I call Urban Dada. You can see a gallery of my photos on my photography website, www.urbandada.us. Wild Man Illustrations.com joined Society6 on August 13, 2015
More
I am an artist and illustrator working in a variety of different media including, but not restricted to sculpture, painting, cartoons collage and decoupage. You can see many examples of my artwork on my website, www.wildmanillustrations.com.
I am also a photographer and specialize in a particular kind of conceptual street photography I call Urban Dada. You can see a gallery of my photos on my photography website, www.urbandada.us.
Wild Man Illustrations.com joined Society6 on August 13, 2015.