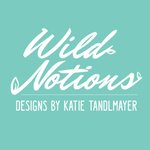 Wild Notions
John Muir never fails to inspire me. My favorite quote is, "Wildness is a Necessity." Muir was referring to the wildness of nature but I think it can apply to more than that. I view wildness as letting loose and fully giving yourself to what you love. www.wild-notions.com Wild Notions joined Society6 on October 4, 2011
More
John Muir never fails to inspire me. My favorite quote is, "Wildness is a Necessity." Muir was referring to the wildness of nature but I think it can apply to more than that. I view wildness as letting loose and fully giving yourself to what you love.
www.wild-notions.com
Wild Notions joined Society6 on October 4, 2011.