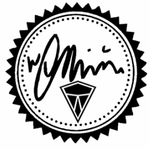 WES EXOTIC IMAGERY
Please send me requests for your favourite colors, and I will use them in my morph swirl images! I'll be more than happy to create them for you!!! William Elliston, studied Visual Communication (Illustration) at Birmingham City University and graduated with a First Class Honours degree as well as becoming runner up student of the year. Elliston, who currently lives in Malvern Wells, has created artwork for album covers, book covers, menus, merchandise, fashion and various other projects. His work has an emphasis on digital techniques, with his style being strongly illustrative with graphic communication influences. He has future ambitions of creating concept art for films and games, but at present he is focusing on illustration. Elliston recently won the International Cheltenham Illustration Student Talent Award 2013, a worldwide competition that attracted more than 200 submissions from 16 different countries. Music has a strong influence in my work. I try to adapt the principles of successful music into my images, such as emphasis, balance, harmony, variety, movement, rhythm, texture, space, tone and character. I create my images through a process of jumping between chaos and control, during the chaotic parts of image making I have the opportunity to express my mood and feeling of the music through the use of abstract brushes and the wide possibilities they have with settings and effects. To view my illustrations, speed recordings, morph/merged images, portfolio visit: http://www.williamellistonstudio.co.uk WES EXOTIC IMAGERY joined Society6 on February 5, 2014
More
Please send me requests for your favourite colors, and I will use them in my morph swirl images! I'll be more than happy to create them for you!!!
William Elliston, studied Visual Communication (Illustration) at Birmingham City University and graduated with a First Class Honours degree as well as becoming runner up student of the year. Elliston, who currently lives in Malvern Wells, has created artwork for album covers, book covers, menus, merchandise, fashion and various other projects. His work has an emphasis on digital techniques, with his style being strongly illustrative with graphic communication influences. He has future ambitions of creating concept art for films and games, but at present he is focusing on illustration. Elliston recently won the International Cheltenham Illustration Student Talent Award 2013, a worldwide competition that attracted more than 200 submissions from 16 different countries.
Music has a strong influence in my work. I try to adapt the principles of successful music into my images, such as emphasis, balance, harmony, variety, movement, rhythm, texture, space, tone and character. I create my images through a process of jumping between chaos and control, during the chaotic parts of image making I have the opportunity to express my mood and feeling of the music through the use of abstract brushes and the wide possibilities they have with settings and effects.
To view my illustrations, speed recordings, morph/merged images, portfolio visit: http://www.williamellistonstudio.co.uk
WES EXOTIC IMAGERY joined Society6 on February 5, 2014.