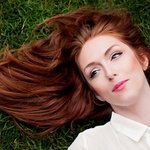 WillowHeath
Willow Heath is a visual artist, art instructor, and illustrator. "Each new painting represents an inspiration and an exciting new challenge for me to conquer but above all art for me is about joyful experimentation." Freelance Artist / info@willowheath.com Website / http://www.willowheath.com Instagram / https://instagram.com/willowheath/ Tumblr / http://willowheath.tumblr.com/ WillowHeath joined Society6 on January 8, 2015
More
Willow Heath is a visual artist, art instructor, and illustrator. "Each new painting represents an inspiration and an exciting new challenge for me to conquer but above all art for me is about joyful experimentation."
Freelance Artist / info@willowheath.com Website / http://www.willowheath.com Instagram / https://instagram.com/willowheath/ Tumblr / http://willowheath.tumblr.com/
WillowHeath joined Society6 on January 8, 2015.
WillowHeath's Store
40 results
Filter