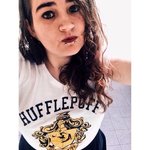 Wonderless Designs
My name's Lauren and I'm a new designer who's looking to continuously practice and grow my skills. Most of my designs are inspired by books, but I'll occasionally branch out and make designs that center around bands or whatever I'm feeling. Thanks for your support. If you purchase one of my designs please share it on social media with the hashtag #WonderlessDesigns so I can thank you! Check me out on the following links: redbubble ♡ http://www.redbubble.com/people/wxnderless Blog ♡ http://wonderlessreviews.wordpress.com/ Twitter ♡ http://twitter.com/wxnderless Instagram ♡ http://instagram.com/wonderlessreviews Wonderless Designs joined Society6 on August 18, 2016
More
My name's Lauren and I'm a new designer who's looking to continuously practice and grow my skills. Most of my designs are inspired by books, but I'll occasionally branch out and make designs that center around bands or whatever I'm feeling. Thanks for your support.
If you purchase one of my designs please share it on social media with the hashtag #WonderlessDesigns so I can thank you!
Check me out on the following links:
redbubble ♡ http://www.redbubble.com/people/wxnderless Blog ♡ http://wonderlessreviews.wordpress.com/ Twitter ♡ http://twitter.com/wxnderless Instagram ♡ http://instagram.com/wonderlessreviews
Wonderless Designs joined Society6 on August 18, 2016.
Stickers by Wonderless Designs
1 result
Filter
Department

Dept

Stickers & Stationery