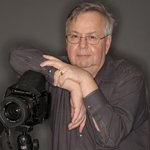 Wood-n-Photography
" A true photograph need not be explained, nor can it be contained in words.." Ansel Adams...
Have you purchased an item from me? If so, you rock, and thank you! I'd love to see a picture of it or hear what you think. You can contact me at the e-mail listed below.
All of my images are available for commercial ues. Please e-mail me for futher information.
I guess I can classify my photography as classical, but with a contemporaneity point of view. My photographs are highlighted by strong vivid colors and strong lights and dark's I am an Architect by profession but a photographer by passion.
My images has been in several publications including textbooks and magazines. My work has won several awards in jury exhibits, and has been selected 3 years in a row at the Ohio State Fair.
My passion in photography started at a early age, and has continued to this day. Photography allows me to freely express myself, and share how I see the world. I graduated from Texas Tech University with a degree in Architecture, where I also studied photography and Art.
Please e-mail me at dickw@wood-n-photographysite.com for any questions you might have. Thanks for stopping by and for taking the time to view my work.
Please visit my site at http://dick_wood.imagekind.com/ as there is much more extensive collection of my work.
My other sites are: www.wood-n-photographysite.com www.wood-n-images.com http://www.flickr.com/photos/wood-n-photography/
Read more
Wood n Photography's Store
Filter