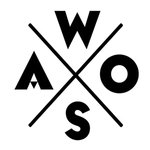 World Of Street Art
WOSA -- World Of Street Art -- is dedicated to discovering art on the streets of the world while bringing social expression to your fingertips. We strive on promoting culture, fueled by art. Supporting street art and the people behind the movement. Join us today! Visit us at http://www.worldofstreetart.com World Of Street Art joined Society6 on December 18, 2014
More
WOSA -- World Of Street Art -- is dedicated to discovering art on the streets of the world while bringing social expression to your fingertips. We strive on promoting culture, fueled by art. Supporting street art and the people behind the movement. Join us today!
Visit us at http://www.worldofstreetart.com
World Of Street Art joined Society6 on December 18, 2014.