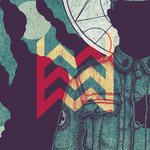 Krzysztof Wroński Artwork
My name is Krzysztof Wroński and I live Gdynia (Poland). I'm a 29 y.o. illustrator, a busy musician, a dreadful stories writer, and a big fan of weird-fiction and horror stories. But generally speaking: I'm a freelancing graphic artist who prefers to draw on a paper more than on a computer. Mostly, I work with dip pens and a black ink, despite the fact that it's easier to make a mistake and harder to fix it. It all started with my university course. I'm an archaeologist and I thought that I would need an experience in 3D graphic for my further studies. I didn't. But when I was on a graphic course I realized what I've always wanted to do. Drawing and designing graphics. Now I'm finishing my PhD in history on University of Gdańsk but seeking for a job that gives me true happiness which is a graphic design. You can follow me daily here: www.instagram.com/krzysztofwronski/ or view my portfolio: www.behance.net/k_wronski Krzysztof Wroński Artwork joined Society6 on June 8, 2017
More
My name is Krzysztof Wroński and I live Gdynia (Poland). I'm a 29 y.o. illustrator, a busy musician, a dreadful stories writer, and a big fan of weird-fiction and horror stories. But generally speaking:
I'm a freelancing graphic artist who prefers to draw on a paper more than on a computer. Mostly, I work with dip pens and a black ink, despite the fact that it's easier to make a mistake and harder to fix it.
It all started with my university course. I'm an archaeologist and I thought that I would need an experience in 3D graphic for my further studies. I didn't. But when I was on a graphic course I realized what I've always wanted to do. Drawing and designing graphics. Now I'm finishing my PhD in history on University of Gdańsk but seeking for a job that gives me true happiness which is a graphic design.
You can follow me daily here: www.instagram.com/krzysztofwronski/ or view my portfolio: www.behance.net/k_wronski
Krzysztof Wroński Artwork joined Society6 on June 8, 2017.