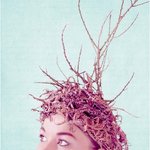 Wunderlusting
Hello from a dreamer, a searcher, an aspiring artist and photographer!
I see the pretty little moments in this sometimes grey world and seek to capture them forever. Pictures bring me so much joy and I hope to share the love and help others see the wonderful in the everyday.
Go and look for the pretty around you today!
You are always welcome to contact me for custom sizes.
My Flickr http://www.flickr.com/photos/45780335@N07/
Read more
Wunderlusting's Store
Filter