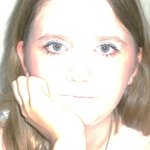 Yaana
My name is Annie Öhlén and I go by the name Yaana (Yaana-Autumn at DA). I work with photos and digital art mainly however I do not consider myself a professional in any way since art is more of a hobby of mine. http://yaana-autumn.deviantart.com/ Yaana joined Society6 on May 8, 2012
More
My name is Annie Öhlén and I go by the name Yaana (Yaana-Autumn at DA). I work with photos and digital art mainly however I do not consider myself a professional in any way since art is more of a hobby of mine.
http://yaana-autumn.deviantart.com/
Yaana joined Society6 on May 8, 2012.