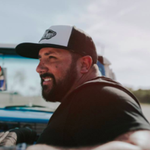 yanickphotovideo
Je suis Yanick et basé dans l'est du Canada. Je vous invite à parcourir mes créations, découvrir les gens que je rencontre et qui m'inspirent, ici et là, à travers le continent. My name is Yanick and I am based in Eastern Canada. You are hereby invited to browse through my creations and to discover people that I meet in various locations across the continent and which inspire me. yanickphotovideo joined Society6 on August 2, 2014
More
Je suis Yanick et basé dans l'est du Canada. Je vous invite à parcourir mes créations, découvrir les gens que je rencontre et qui m'inspirent, ici et là, à travers le continent.
My name is Yanick and I am based in Eastern Canada. You are hereby invited to browse through my creations and to discover people that I meet in various locations across the continent and which inspire me.
yanickphotovideo joined Society6 on August 2, 2014.