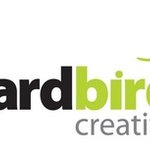 yardbird
There are plenty of design agencies in Liverpool but at yardbird creative we think we are just that little different. Yardbird creative are a design agency that constantly delivers unique, bold and creative solutions that exceed client expectations. Driven to be original, but responsive to client requirements, we can reinvigorate established brands as well as create new ones, that might mean challenging the brief, looking at it an entirely different way or knuckling down and producing a fine tuned version of your exact requirements. We hope you like what you see on the website and we're sure once you join our list of clients you wont want to go anywhere else in the future. yardbird joined Society6 on August 27, 2012
More
There are plenty of design agencies in Liverpool but at yardbird creative we think we are just that little different.
Yardbird creative are a design agency that constantly delivers unique, bold and creative solutions that exceed client expectations.
Driven to be original, but responsive to client requirements, we can reinvigorate established brands as well as create new ones, that might mean challenging the brief, looking at it an entirely different way or knuckling down and producing a fine tuned version of your exact requirements.
We hope you like what you see on the website and we're sure once you join our list of clients you wont want to go anywhere else in the future.
yardbird joined Society6 on August 27, 2012.