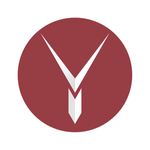 Yayze
I am a graphic design artist at heart, I have always held a deep interest in art & technology as well as the combination of both. I am also a filmmaker and director in theatre and have an array of knowledge across multiple art forms. I hope you find interest and meaning within my designs just as anyone who has a passion in art sews a story into their work. Take a look around and I think you will find something the suits your taste. © All designs here are copyright Yayze and may not be reproduced or used in any way without my written consent. Yayze joined Society6 on July 5, 2014
More
I am a graphic design artist at heart, I have always held a deep interest in art & technology as well as the combination of both. I am also a filmmaker and director in theatre and have an array of knowledge across multiple art forms.
I hope you find interest and meaning within my designs just as anyone who has a passion in art sews a story into their work.
Take a look around and I think you will find something the suits your taste.
© All designs here are copyright Yayze and may not be reproduced or used in any way without my written consent.
Yayze joined Society6 on July 5, 2014.