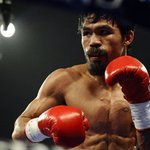 YBYG
YOU BUY: YOU GIVE We like boxing and our philosophy of life. We like clothes, brands and look forward to more easily access what we like and want. So this page YOU BUY YOU GIVE as a tribute to our favorite international athletes.. The clothes in this collection we make ourselves. We got the best raw materials and give some jobs we ask why a little consideration: logos displayed are real time and soon we will draw our own. Thank YOU very much. YBYG joined Society6 on May 12, 2014
More
YOU BUY: YOU GIVE
We like boxing and our philosophy of life. We like clothes, brands and look forward to more easily access what we like and want. So this page YOU BUY YOU GIVE as a tribute to our favorite international athletes..
The clothes in this collection we make ourselves. We got the best raw materials and give some jobs we ask why a little consideration: logos displayed are real time and soon we will draw our own. Thank YOU very much.
YBYG joined Society6 on May 12, 2014.