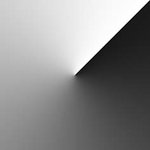 Siemos Yiannis
Siemos Yiannis works as a designer-Digital Artist. Born in 1981 in Athens. He graduated from VAKALO Art & Design College in graphic design and holds a BACHELOR OF ART WITH HONORS. He also graduated from AKMI Institute in graphic design, 3D Animation and Web Design, FLASH & Action Script. Along the way he worked in multimedia production and photography. Since 2005 he works as a freelancer in graphic design – visual communication, web design and creation of Digital Art images.
He also works on the study, design and creation of 3d photorealistic images for use in videos, presentations and interactive applications. He also lectures on design programs and teaches seminars through LAEK – Employment Agency.
Many of his projects have been distinguished in Greece and other Countries.
He works and lives in Athens.
Contact with Yianart: info@yianart.com
Read more
Siemos Yiannis's Store
Filter