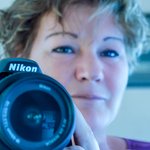 YM_Art by Yv✿n / aka Yanieck Mariani
Artist | Hobbyist | Digital Art Netherlands Thank you very much for watching my work, it's very appreciated. Some info about me: I'm a woman from the Netherlands. My real name is Yvon (Yanieck is just my nickname). I'm a self taught digital artist specialized in photo manipulation and 3d clothing for virtual worlds. https://marketplace.secondlife.com/stores/20642 More sites where you can find me: ♥♥♥ "You are invited to follow me on FB @ Facebook":Fine art and photo-manipulations by YvonvdWijk ♥♥♥ "@ Website YM_art":http://yanieck-mariani.artistwebsites.com/index.html ♥♥♥ "@ Society6":http://society6.com/YMArt ♥♥♥ "@ Google":https://plus.google.com/u/0/+YvonvanderWijk/posts ♥♥♥ "@ Flickr":http://www.flickr.com/photos/yaniecks_passion/ ♥♥♥ "Some free stock you can use":http://yanieck.deviantart.com/gallery/31576932 A NOTE ABOUT COPYRIGHT LAW: **All images are copyright to Yanieck Mariani. All rights reserved. Sale of photo print does not transfer copyright. Copying, distribution, derivative work or reuse of photos is a strict violation of copyright law and cannot be done without written expression from Yanieck Mariani YM_Art by Yv✿n / aka Yanieck Mariani joined Society6 on January 12, 2012
More
Artist | Hobbyist | Digital Art Netherlands
Thank you very much for watching my work, it's very appreciated.
Some info about me:
I'm a woman from the Netherlands. My real name is Yvon (Yanieck is just my nickname). I'm a self taught digital artist specialized in photo manipulation and 3d clothing for virtual worlds. https://marketplace.secondlife.com/stores/20642
More sites where you can find me:
♥♥♥ "You are invited to follow me on FB @ Facebook":Fine art and photo-manipulations by YvonvdWijk ♥♥♥ "@ Website YM_art":http://yanieck-mariani.artistwebsites.com/index.html ♥♥♥ "@ Society6":http://society6.com/YMArt ♥♥♥ "@ Google":https://plus.google.com/u/0/+YvonvanderWijk/posts ♥♥♥ "@ Flickr":http://www.flickr.com/photos/yaniecks_passion/ ♥♥♥ "Some free stock you can use":http://yanieck.deviantart.com/gallery/31576932
A NOTE ABOUT COPYRIGHT LAW: **All images are copyright to Yanieck Mariani. All rights reserved. Sale of photo print does not transfer copyright. Copying, distribution, derivative work or reuse of photos is a strict violation of copyright law and cannot be done without written expression from Yanieck Mariani
YM_Art by Yv✿n / aka Yanieck Mariani joined Society6 on January 12, 2012.
YM_Art by Yv✿n / aka Yanieck Mariani's Store
1000+ results
Filter