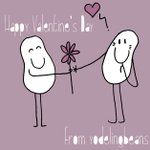 Yodelingbeans
Hello there - thanks for checking out my page. I hope you enjoy my products, all of which I've created with my very own photos. I'm very lucky to live in a beautiful corner of England (on a tiny island in the south...the Isle of Wight!) and am able to travel to mainland Europe every year. Switzerland is my alltime favourite place. I guess having grown up in the Alps there might be one reason! I love photography, and to be able to make my images into gorgeous products on Society6 makes it all the more special. Hope you find what you're looking for here. If not - please do drop me an email, I'm happy to discuss perticular requirements, photo usage etc. Sending all good vibes your way xx Yodelingbeans joined Society6 on September 4, 2016
More
Hello there - thanks for checking out my page.
I hope you enjoy my products, all of which I've created with my very own photos.
I'm very lucky to live in a beautiful corner of England (on a tiny island in the south...the Isle of Wight!) and am able to travel to mainland Europe every year. Switzerland is my alltime favourite place. I guess having grown up in the Alps there might be one reason!
I love photography, and to be able to make my images into gorgeous products on Society6 makes it all the more special.
Hope you find what you're looking for here. If not - please do drop me an email, I'm happy to discuss perticular requirements, photo usage etc.
Sending all good vibes your way xx
Yodelingbeans joined Society6 on September 4, 2016.